From May 24 to 26, Dongying City of Shandong Province witnessed the 2021 China Leisure Conference themed "Exploring the Inner Circulation of Leisure Industry and Promoting the Overall Circulation of Cultural Tourism". The participants discussed a series of topics on "Leisure and Culture", "Leisure and the Market", as well as "Leisure and Life". Li Baochun, Executive Deputy Secretary-General of the World Tourism Cities Federation (WTCF), attended the conference and delivered a speech at the opening ceremony.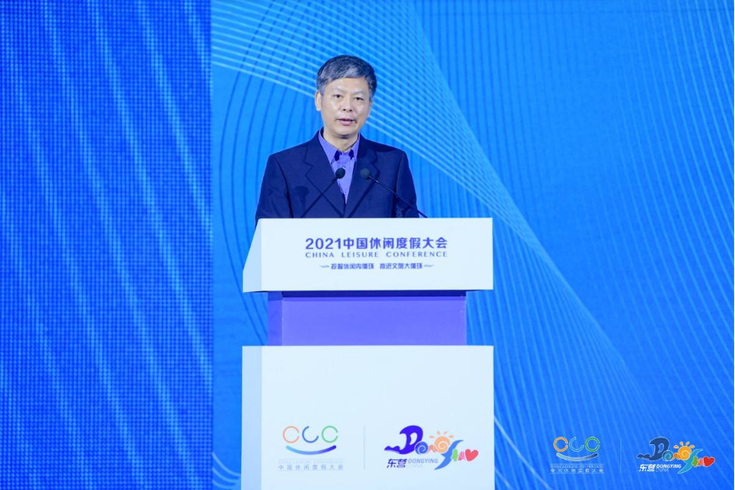 Li Baochun, Executive Deputy Secretary-General of WTCF, delivers a speech at the opening ceremony of the 2021 China Leisure Conference. [Photo via the organizer]
In his speech, Li Baochun stated that WTCF is the world's first international tourism organization focusing on cities andaiming for "Better City Life through Tourism". WTCF works to enhance the attractiveness of tourism cities as international destinations, improve the brand image of tourism cities, deepen exchanges and cooperation among its members and promote the sustainable development of tourism. In order to further boost and guide the development of global tourism cities, WTCF carries out varieties of industrial research on the frontier and most concerning issues every year.
Although the COVID-19 pandemic has dealt a serious blow to the global tourism, the all-encompassing sector is quite resilient and the public are still eager to travel. This context has led to new models of tourism and new demands. Li Baochun noted: "As more are vaccinated, the public once again shows great enthusiasm for pursuing leisure and exploring the new world".
He pointed out that global tourism will enter the post-pandemic era characterized by increasing demand for inbound tourism, a greater variety of industrial forms, faster changes of the tourism sector, and more urgent need for tourism development and coordination. In addition, the domestic market will serve as a crucial pillar for tourism development, and leisure-related fields will attract more attention, contributing to the development of some emerging tourism forms.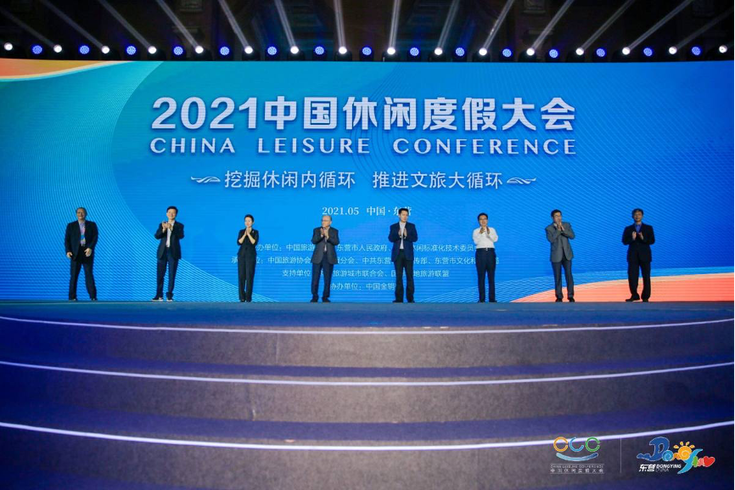 2021 China Leisure Conference [Photo via the organizer]
At last, Li Baochun mentioned that Dongying is the hub city of the Yellow River Delta and plays a key part in the ecological preservation of the Yellow River Basin as well as the national high-quality development. The conference will help Dongying improve the livelihoods of locals with tourism, and become the cultural tourism destination where the Yellow River flows into the sea. Moreover, it will bring more insight to the innovation and sustainable development of China's leisure travel industry, pool new driving forces for its development, and start a new journey for revitalizing the industry.